CPA San Diego
Paul Anderson, CPA, Is A Full-Service, Tax Preparation, CPA Firm Focusing On Small Businesses, Bookkeeping, And Personal IRS Taxation.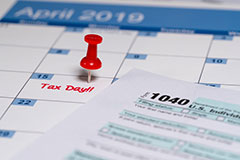 Tax Preparation & Planning
Our goal is to make the preparation process as easy as possible for you and minimize your tax liability with careful planning.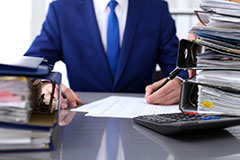 Accounting & Bookkeeping
Through prompt and timely service we can keep you ahead of government deadlines, maintain order in your internal financial systems, and reduce the headaches that come with owning a business.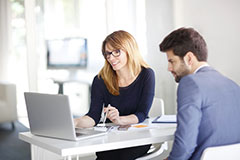 Business Consulting
Our advisors can help you by delivering services that keep your business on the right track in an increasingly complex and rapidly changing environment.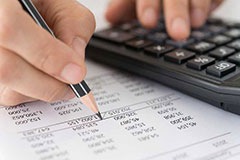 IRS Tax Problems
We are here to help you resolve your tax problems and put an end to the misery that the IRS can put you through.
Know your goals, set your priorities, and create a strategy that can change as your world does.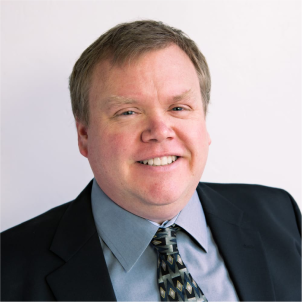 Paul Anderson, CPA
Paul Anderson, CPA, based in San Diego, provides a full range of tax preparation, accounting, and bookkeeping services, either in your facility or at our location.
READ MORE
READ MORE
CPA San Diego
Paul Anderson CPA San Diego is a full-service accounting firm serving the greater San Diego region, specializing in providing individuals and small business owners with comprehensive tax and financial services and expertise. 
We are a different kind of CPA, one that partners with you for your financial goals and provides an array of expertise and platforms in which to work with us. 
Full-Scale CPA Services
Paul Anderson CPA San Diego can help you with a wide range of needs, including:
Business consulting

Financial planning

And more
We tailor your needs to the way we work together, whether that be in-person at your location or our office, or virtually - no matter where you live. Whether you live across the country or you simply prefer the ease of working with a CPA remotely, we make it easy to work with us. 
Experts in IRS Taxation
We can cover the bookkeeping for your business, but we specialize in working with those experiencing troubles with the IRS. If you're dealing with back taxes, wage garnishment, threatening letters from the IRS, or another problematic situation, don't panic -- Paul Anderson CPA San Diego is here to hold your hand as we walk you through the entire process and help to resolve your IRS tax problems. 
We Keep You on Track and Up-to-Date
With family commitments, a bustling career and personal downtime, life can get busy. We get it. Important documents and tasks can get lost, forgotten, and put on hold. 
That's why we encourage you to take advantage of our expertise and strategic planning to ensure that your financial goals and business requirements never slip through the cracks.
We organize all of your information in a protected platform and keep track of all ever-changing tax laws and deadlines. 
Financial Goals and the Strategy to Make Them Happen
Through our business consulting services, we can help you craft goals for your business and a strategy to make them a reality, always ready to shift and pivot with changes in the business world and your personal world.
Expertise & Experience Simplified for You
We fully understand that most people aren't experts in tax law and accounting. At Paul Anderson CPA San Diego, we make it a priority to answer your questions and explain things simply, in a way that you can easily understand. We want you to feel comfortable and confident with all decisions we make together as a team! 
Access the Documents & Information You Need Quickly from Home
Whether you work with our team remotely or you prefer to see us in-person, all of our clients receive the convenience of being able to access your information and documents online through our password-secure client portal. 
When you work with Paul Anderson CPA San Diego, you are never alone when it comes to your personal and business financial and tax needs. 
For expert and friendly help with all of your financial planning and prepping, Paul Anderson CPA San Diego is your trusted ally and partner.