CPA San Diego
Paul Anderson, CPA, Is A Full-Service, Tax Preparation, CPA Firm Focusing On Small Businesses, Bookkeeping, And Personal IRS Taxation.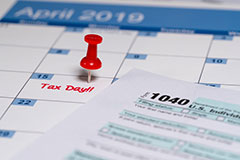 Tax Preparation & Planning
Our goal is to make the preparation process as easy as possible for you and minimize your tax liability with careful planning.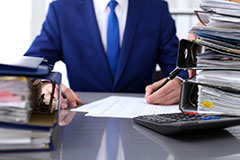 Accounting & Bookkeeping
Through prompt and timely service we can keep you ahead of government deadlines, maintain order in your internal financial systems, and reduce the headaches that come with owning a business.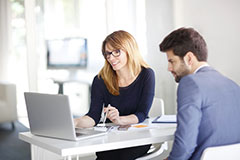 Business Consulting
Our advisors can help you by delivering services that keep your business on the right track in an increasingly complex and rapidly changing environment.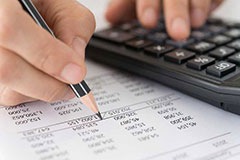 IRS Tax Problems
We are here to help you resolve your tax problems and put an end to the misery that the IRS can put you through.
CPA San Diego
Whether you're a small business owner or individual, having an experienced and reliable CPA San Diego by your side is essential for optimum "financial health."
A CPA with experience in your background, needs, and industry will have what it takes to help you accomplish your financial goals and feel empowered with your personal and business's financial decisions. Paul Anderson CPA San Diego is a full-service accounting firm serving the greater San Diego region, specializing in providing individuals and small business owners with comprehensive tax and financial services and expertise. We are a different kind of CPA, one that partners with you for your financial goals and provides an array of expertise and platforms in which to work with us. 
Full-Scale CPA Services
Paul Anderson CPA San Diego can help you with a wide range of needs, including:
Business consulting

Financial planning

And more
We tailor your needs to the way we work together, whether that be in-person at your location or our office, or virtually – no matter where you live. Whether you live across the country or you simply prefer the ease of working with a CPA remotely, we make it easy to work with us.
Our CPA firm in San Diego considers it our job to prioritize your financial goals and needs and we're dedicated to helping you every step of the way.
We have many years of experience working with small businesses and individuals with all of their accounting, bookkeeping, and tax preparation needs. There is no tax software that can provide the customized support and guidance that we can. We work closely with you through ever-changing seasons and shifts, whether a changing tax law or changes in your personal life.
As a CPA San Diego, we are held to a higher standard and code for how we work that is upheld and enforced by governmental organizations. What that means for you is, you will receive more comprehensive and educational services than with a non-certified accountant.
Experts in IRS Taxation
We can cover the bookkeeping for your business, but we specialize in working with those experiencing troubles with the IRS. If you're dealing with back taxes, wage garnishment, threatening letters from the IRS, or another problematic situation, don't panic — Paul Anderson CPA San Diego is here to hold your hand as we walk you through the entire process and help to resolve your IRS tax problems.
There is a difference between a Certified Public Accountant (CPA) and an accountant. An accountant receives a bachelor's degree in accounting and can begin practicing. A CPA, on the other hand, has received this baseline education as well as specific education and professional requirements, in addition to passing an exam.
CPAs are also trained and allowed to offer certain services that regular accountants legally cannot perform. These services include preparing audited financial statements and acting as the taxpayer or representative in communication with the IRS for a company.
We Keep You on Track and Up-to-Date
With family commitments, a bustling career and personal downtime, life can get busy. We get it. Important documents and tasks can get lost, forgotten, and put on hold. That's why we encourage you to take advantage of our expertise and strategic planning to ensure that your financial goals and business requirements never slip through the cracks. If you're a small business owner, it's important to choose a CPA San Diego who has experience working with professionals in your industry. Whether you are a doctor, architect, lawyer/attorney, physical therapist, small-town shop owner, or any other type of small business owner or sole entrepreneur, Paul Anderson CPA in San Diego offers relevant and individual expertise for your industry.
We organize all of your information in a protected platform and keep track of all ever-changing tax laws and deadlines. 
Financial Goals and the Strategy to Make Them Happen
Through our business consulting services, we can help you craft goals for your business and a strategy to make them a reality, always ready to shift and pivot with changes in the business world and your personal world.
Expertise & Experience Simplified for You
We fully understand that most people aren't experts in tax law and accounting. At Paul Anderson CPA San Diego, we make it a priority to answer your questions and explain things simply, in a way that you can easily understand. We want you to feel comfortable and confident with all decisions we make together as a team! 
Access the Documents & Information You Need Quickly from Home
Whether you work with our team remotely or you prefer to see us in-person, all of our clients receive the convenience of being able to access your information and documents online through our password-secure client portal.
Individuals and small business owners alike can greatly benefit from working with a CPA to handle their financial and tax preparation needs. Business owners, in particular, should consider it essential to have a trusted and reliable CPA San Diego on their team.
CPAs wear many hats and can handle a lot of tasks for the clients they serve, similar to the small business owner themselves. Business owners already have so much on their plate, and having a CPA on their team means they can delegate many very important tasks to an experienced professional. From bookkeeping, financial documentation prep to tax filing, CPAs go above and beyond to ensure your financials and taxes are where they need to be. CPAs can also provide forensic accounting to monitor your books and prevent fraud in the future.
When are the times in your business life that you need to hire a CPA?
Before you launch your business, you can work with a CPA to ensure you set up your business correctly and avoid costly mistakes.
At tax time, hiring a CPA San Diego can ensure that your taxes are prepared and filed for you, correctly and on time.
During special circumstances, working with a trusted CPA can get your specific questions and concerns answered and ensure you receive the guidance that you need. If you ever receive a letter in the mail notifying that the IRS is auditing you, a CPA can help you navigate this process and represent you.
If you ever decide to change who's in charge of your business, a CPA can provide consultation and advice.
When you work with Paul Anderson CPA San Diego, you are never alone when it comes to your personal and business financial and tax needs. For expert and friendly help with all of your financial planning and prepping, Paul Anderson CPA San Diego is your trusted ally and partner. 
Know your goals, set your priorities, and create a strategy that can change as your world does.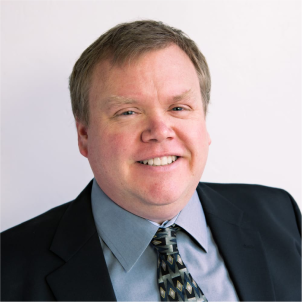 Paul Anderson, CPA
Paul Anderson, CPA, based in San Diego, provides a full range of tax preparation, accounting, and bookkeeping services, either in your facility or at our location.
READ MORE
READ MORE