Bookkeeping, Accounting and Tax Services San Diego
Paul Anderson, Top Ranked CPA San Diego
Why Choose Anderson CPA San Diego Team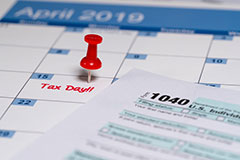 Tax Preparation & Planning
Our goal is to make the preparation process as easy as possible for you and minimize your tax liability with careful planning.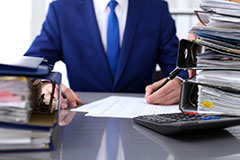 Accounting & Bookkeeping
Through prompt and timely service we can keep you ahead of government deadlines, maintain order in your internal financial systems, and reduce the headaches that come with owning a business.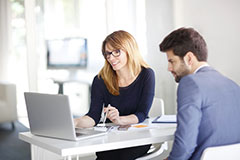 Business Consulting
Our advisors can help you by delivering services that keep your business on the right track in an increasingly complex and rapidly changing environment.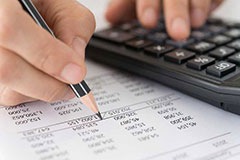 IRS Tax Problems
We are here to help you resolve your tax problems and put an end to the misery that the IRS can put you through.
Know your goals, set your priorities, and create a strategy that can change as your world does.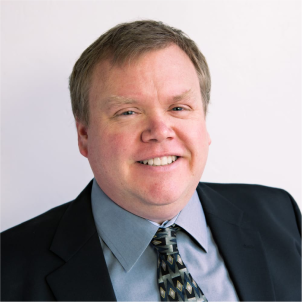 Paul Anderson CPA San Diego
Paul Anderson, CPA, based in San Diego, provides a full range of tax preparation, accounting, and bookkeeping services, either in your facility or at our location.
READ MORE
READ MORE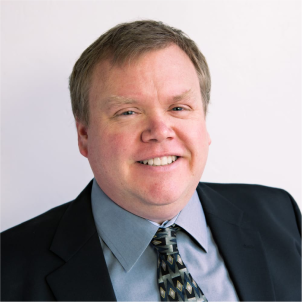 Subscribe To Our Newsletter To Receive Free Tax Consult!
Join our mailing list to receive the latest news and updates from our team. Limitation apply!
San Diego Bookkeeping Services
Looking for a professional business bookkeeper? At Paul Anderson CPA firm, we employ technology and other powerful resources to make sure our customers have a great experience working with us. At San Diego Bookkeeping Services, we offer affordable bookkeeping services to small businesses. We are equipped with several standard methods of bookkeeping systems such as single-entry and double-entry bookkeeping systems, Quickbooks and Quickbooks Online. Ask us about any other systems you may be using in your business. Talk of best San Diego bookkeepers; meet Paul Anderson, CPA. If you haven't had an opportunity to meet him, check out testimonials from people who have been working with him for years for their personal tax filings and business tax and bookkeeping. Our goal is to offer customized accounting services that will cater to your business needs and demands.
Our Services
Accounting and Bookkeeping
Regardless of your business size, start-up business, growing, or a mature corporation, we have the accounting, tax and bookkeeping expertise to help you. We require less from you to accomplish the tasks and relieve your stress. We guarantee our accuracy of work. Contact us and be assured of timely completion of your tasks, keep in touch, and we shall prioritize your goals and operations thus identify opportunities based on experience to make your business profitable.
IRS tax problems
If you are conversant with the IRS regulations, you already know the consequences of non-compliance with the rules. Our San Diego bookkeeping services are designed to help you solve your tax and bookkeeping problems. Before you take a step in the wrong direction, please contact us. We will help you to overcome a variety of tax problems including but not limited to Offers-in-compromise, federal tax Liens, Back taxes, Non-filing, Wage Garnishment, Bank Levy, scam and real threatening State tax Letters, and IRS business Audit Notifications.
Accounting Consultation
We offer tax, bookkeeping and accounting consultation to a variety of businesses. We take the initiative to evaluate your business goals and objectives, and from experience, we draw conclusions and organize a business structure for to make accounting and bookkeeping as easy as possible. For businesses that are already established, you don't have to hire an internal consultant; our San Diego bookkeeping services will handle any necessary transitions and setups. We not only save your expenses in terms of money but also time and other resources. The advantage you have is that you will access more profound levels of expertise and purchase only as much service from us as you desire. Our advisors can help you by delivering services that keep your business on the right track in an increasingly complex and rapidly changing environment.
Tax preparation and planning.
San Diego Bookkeeping Services provide the services you may need in keeping tax preparation skills aided with courses throughout the year. Furthermore, we are also certified to provide tax returns for all fifty states. We make the preparation process simple, thus minimize tax liability with careful planning. We leverage the use of technology to enhance the process of tax preparation interviews via e-mail to ensure that distance does not limit our customers. We aim to provide advice to help you endure and make you resilient to tax-related issues. Our professional team is equipped to help you when the need arises. This section caters to services such as Individual Tax Preparation, Business Tax Return Preparation, Gift & Estate Tax Return Preparation, Partnership & Corporate Tax Preparation, Estate and Succession Planning, Tax & Education Planning, Out-of-State Returns, and Business Start-Ups. 
 What are our strengths?
Enjoy the experience and service.
Not all business owners are accounting experts; thus, a perfect bookkeeper will help you fill the gaps in your business. At San Diego Bookkeeping Services, we work under our initiative; therefore, we make a perfect match for your business. As a business person, you don't have to worry or continuously micromanage your transactions and gauge whether your bookkeepers are performing their roles correctly; instead, you should secure your business with a Certified Public Accountant. We have experience with recording income and expenses, helping you prepare your tax returns, provide you with tax audits and strategic tax planning and consulting.
We offer Conscientious advice.
Apart from keeping your accounts as effective and efficient as possible, which makes it easy for you to handle your finances, it is equally vital that we offer honest advice in times that you are faced with adversity. In cases when you are new in the field of business, you may risk suffering losses; that's where we come in to shade some light and offer you the next move. When we get to know the nature of your business, we can figure out the potential risks your business can face. Why experience a financial peril while San Diego Bookkeeping Services. Bookkeeping Services can offer information on what measures you can take to get your business back in good health again. Contact us for advice instead of worrying. 
Our services are efficient
Every business wants its services done competently, thus achieving maximum productivity without wasting effort or by incurring additional expenses. At San Diego Bookkeeping Services
Bookkeepers, we have a good understanding of our productivity and ability to manage our workflow. Due to the right time management, we make a noticeable difference by completing projects on time while also ensuring that each task you give us gets the one-to-one attention it needs. The benefit of this is that it allows them to be as detail-oriented as they need to be without wasting hours on inefficient working practices.
Enjoy our professional expertise.
Characteristics of a good bookkeeper should be inclusive of but not limited to organizing and maintaining accounts but also being familiar with tax laws and doing their best to keep your accounts compliant with them. In addition, a good bookkeeper has a few technical skills that can help make their job a lot easier and save time and money, as well. On San Diego Bookkeeping Services description page, we have highlighted that we provide services that software packages designed to do that can't. This means that our experts have examined that software and have identified their weaknesses; thus they came up with strategies on how to overcome the shortcomings.
Get updates on tax compliance and new tax regulations.
San Diego Bookkeeping Services Bookkeeper services help you stay compliant with tax laws, ensuring there's a little risk to your business as possible while taking away the strain of managing those accounts yourself. Our website keeps you up-to-date with the latest tax law changes and tax planning strategies. To cater to transparency, we allow our customers to access our secure lockbox for their documents, such as the copies of their tax returns. We also have newsletters full of valuable tax planning strategies.
Enjoy flexible services.
At San Diego Bookkeeping Services Bookkeeper services, we have a unique system that makes it quick and easy to fill our customer's taxes for them anytime and wherever they are. Our services are at your preference, whether you are overseas or want to work with the CPA remotely. The same services offered in our office are also provided with the same standards online. A flexible business like this one will accommodate your needs and schedules, and this ensures a healthier work-life balance; thus, people are more satisfied with their jobs.
We comply with privacy policy laws. 
San Diego Bookkeeping Services Bookkeeper services utilize secure methods to maintain your privacy and confidentiality; this also caters for securing your data from cybercrimes. We keep your personal and business matters confidential to an extent permitted by the law. For instance, the FTC's regulation requiring tax preparation firms to provide annual statements of the firm of privacy policies. Anything our customers tell us during the interview for preparation of their tax return is confidential but not from the IRS authority, which is trusted with the mandate to assist taxpayers by pursuing and resolving instances of erroneous or fraudulent tax filings.
Referrals are encouraged and should not be viewed as a breach of privacy.
At San Diego Bookkeeping Services Bookkeepers services referrals are highly encouraged. We rely on such appraisals to market our business. This is not to worry our long-time customers of leakage of their transaction behavior to those they have referred. San Diego Bookkeeping Services Bookkeepers services treat each new customer as an entity of their own. We need each other to perform efficiently and form a network of resilient firms; thus, we value our customers who take the initiative of advertising us to the entire world. For referred customers, they should make appointments with us early; therefore, avoid the tax season. New customers should contact us quickly for their tasks to be done faster and efficiently. 
We value feedback and offer answers to your questions.
San Diego Bookkeeping Services Bookkeepers services can't be sure to answer all of the consumer's questions and also receive all feedback at once; thus, we have experts who attend to your problems, furthermore provide solutions to your problems. Since time is a crucial aspect of our life, we do this through our FAQ page on our website. This page is designed to save on customer's time since answers are put in one place and eliminate the need for customers contacting us if they can find the questions they had with the solutions within the FAQ page. 
Smooth and secure communication channels.
It's difficult to reach most of the experts in most established companies of our kind. However, contacts of professionals of San Diego bookkeeping services are available on the website. The physical directions are on Google Maps; hence, it is easier to reach them both physically and online. Paul Anderson, CPA is on the page and other founders too; thus, any efforts for a customer to either contact the firm or consult is easy. The firm also has a system that updates consumers of tax-related alerts on time, and the same system also sends the consumer documents whenever they request them. Consumers are also assured of the security of their papers since they can check them using passwords that verify them to access them. 
San Diego Bookkeeping Services is the firm to contact when you are faced with bookkeeping and its associated needs. As stated in this article about the services we offer and our strengths, San Diego Bookkeeping Services has implemented a cohesive auditing and accounting system, by establishing a well-formulated organization system. This system is necessary for any business of this kind since consumers may need to track their activity for a year or two years back. Furthermore, we offer consumers rare opportunities that other firms of our nature will offer them. An example of this is the fact that we have many services under one roof, and these services are the essential ones for every business. Our businesses also come with various technologies such as accounting software and the use of globalization, which has left customers with no options for blaming their failures on time and distance. We also ensure that our customer's information stays confidential and their privacy remains a priority. With these in mind, consumers should consider seeking our help.