Paul Anderson, Certified Public Accountant
Small Business Bookkeeping San Diego
Full-service, tax preparation and bookkeeping firm focusing on small to medium size businesses
Why Choose Anderson CPA Team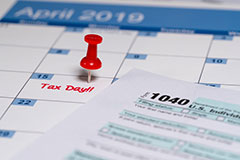 Tax Preparation & Planning
Our goal is to make the preparation process as easy as possible for you and minimize your tax liability with careful planning.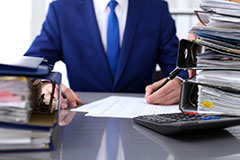 Accounting & Bookkeeping
Through prompt and timely service we can keep you ahead of government deadlines, maintain order in your internal financial systems, and reduce the headaches that come with owning a business.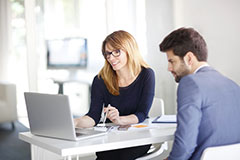 Business Consulting
Our advisors can help you by delivering services that keep your business on the right track in an increasingly complex and rapidly changing environment.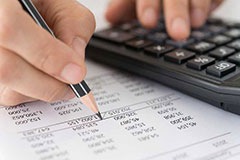 IRS Tax Problems
We are here to help you resolve your tax problems and put an end to the misery that the IRS can put you through.
Know your goals, set your priorities, and create a strategy that can change as your world does.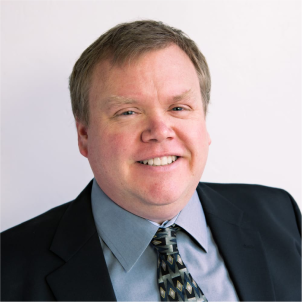 Paul Anderson, CPA
Paul Anderson, CPA, based in San Diego, provides a full range of tax preparation, accounting, and bookkeeping services, either in your facility or at our location.
READ MORE
READ MORE
Small Business Bookkeeping San Diego
Most important and yet least paid-attention to in smal businesses in San Diego is bookkeeping. It is often very hard for a business owner or director of the operations to recording and keeping track of all transactions and financial activities of the business. Not having a professional setup will lead to inaccurate business planning, paying additional taxes and not properly writing off expenses. When you work with our firm,  the best small business bookkeeping San Diego service, you can delegate the overwhelming and confusing aspects of tracking your business's finances to us knowledge and experience.
How will we help?
Bookkeeping is an essential element to any small business. The information that we collect and sort from accurate small business bookkeeping San Diego and accounting helps our small business owner clients to make the best decisions to maximize profits and growth. Savvy small business owners understand the importance of hiring the right people for each job. As a professional small business bookkeeping San Diego, we will help you to focus on your business, serve your customers and plan growing your business. An expert small business bookkeeper can do the following tasks for your business:
Record all transactions and receipts
Send invoices for goods sold or services provided to clients
Verify and record invoices from other businesses
Monitor accounts receivable
Record depreciation
Provide reports on finances
Perform end-of-period procedures
Generating Profit-Loss reports
Having the right bookkeeping system fo your small business will enable you to make smart, informed decisions regarding your business and the next steps to take.
Keeping track of your business's assets, liabilities, profits, and expenses should be performed at least once a month. Having a reliable, expert small business bookkeeping San Diego service at your side ensures you never get behind on your bookkeeping tasks.
Why Do You Need a Professional Small Business Bookkeeping San Diego Service?
To put it simply, expert small business bookkeeping San Diego lets you breathe easy knowing your books are balanced and all of your finances are tracked and organized. Not only are your financial tasks completed, but they are done right. Why Choose Paul Anderson, CPA for Your Small Business Bookkeeping San Diego? Paul Anderson is a certified accountant who is equipped to handle all of your small business bookkeeping San Diego needs, from payroll to writing checks to answering all your burning questions. Our expert team at Paul Anderson, small business Bookkeeping San Diego, works with all of the major bookkeeping and accounting software, including QuickBooks, FreshBooks, etc. We perform all important accounting and bookkeeping functions, including accounts payable and
receivable, general ledger accounting, bank reconciliations, preparation of tax-ready financial statements, profit and expense management, and financial analysis.
At Paul Anderson, CPA, we keep your business's finances on track and up-to-date, keep you updated with changing tax laws, and keep your business's backend running and healthy even when life gets crazy. If you have any questions about small business bookkeeping San Diego for your business, or you're ready to let the experts handle your business's finances, contact us.