Tax and Accounting Services Sorrento Valley
Know your goals, set your priorities, and create a strategy that can change as your world does.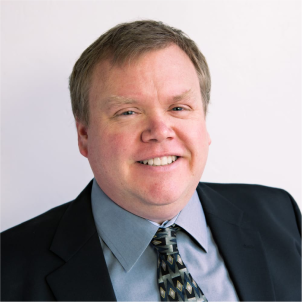 Paul Anderson, CPA
Paul Anderson, CPA, based in San Diego, provides a full range of tax preparation, accounting, and bookkeeping services, either in your facility or at our location.
READ MORE
READ MORE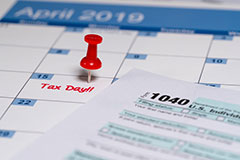 Tax Preparation & Planning
Our goal is to make the preparation process as easy as possible for you and minimize your tax liability with careful planning.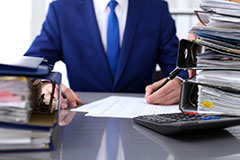 Accounting & Bookkeeping
Through prompt and timely service we can keep you ahead of government deadlines, maintain order in your internal financial systems, and reduce the headaches that come with owning a business.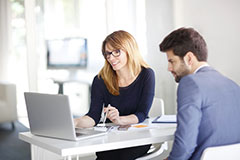 Business Consulting
Our advisors can help you by delivering services that keep your business on the right track in an increasingly complex and rapidly changing environment.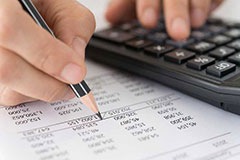 IRS Tax Problems
We are here to help you resolve your tax problems and put an end to the misery that the IRS can put you through.
Accounting Services Sorrento Valley 
Are you struggling with your financial statements? In that case, you need expert and reliable services that can help you keep your financial systems in proper order. There are many firms that deal with accounting services Sorrento Valley. But you need to find the perfect one that is well-versed with the ever-changing rules/regulations and can keep you ahead of the federal Govt deadlines so that you can have absolute peace of mind throughout. 
Relax! We will help you choose the perfect accounting services Sorrento Valley.
We understand business decisions take most of your time and effort and you may not get enough time to look at what's happening to your account books. But, believe me; you just can't afford to ignore this part of your business at all.  Whether you are a growing business, a mature corporation or a startup, you need to be on top of your internal financial and accounting systems. This way, you can reduce your accounting costs, without putting your business reputation at risk.
But, tax-related laws and amendments are subject to frequent changes and staying updated with those can be troublesome at times. This is where you need the services of a professional, who performs crucial accounting functions such as general ledger accounting, accounts receivable/payable, financial statement preparation, bank reconciliations, and financial analysis. There is a word of caution for you though! You should ensure to hire the services of a knowledgeable professional who can render accounting services Sorrento Valley in an error-free and efficient manner. Having the right accounting services on board can lead to more productive tax planning and enhanced internal control for your business. On the other hand, having an unskilled or under-qualified pro can lead to losing out on meaningful business opportunities.
Tips to find out the best accounting services Sorrento Valley
Here, we will tell you what you need to do to find out the best accounting services Sorrento Valley-
The charging patterns of accounting firms may vary from one firm to another. You should do due diligence and compare service fees among the accounting services Sorrento Valley before you make your decision. Some of them may charge you a fixed rate for every financial task performed (such as preparing a profit & loss statement or compiling a net worth statement). On the other hand, some reputed accounting firms may also charge you by the hour. Do make sure to get a clear price indication well in advance. Do not hesitate to get quotes from multiple accounting firms before you make your decision to select one.
Check if they have adequate and relevant expertise
Some accounting services specialize in certain sectors, while some others cater to the needs of a variety of clients. If you require accounting advice for a special purpose/area, do ask if they have any previous or relevant experience in the concerned business area. For example, an accounting pro without any prior experience in handling retail taxes won't be able to offer his best services to a client associated with the retail business.
Find out whether they can provide audit support
You must check if your accounting services Sorrento Valley is qualified enough to represent you in case an Internal Revenue Service (IRS) audit, appeal or issue comes knocking tomorrow. IRS audits can be a real source of stress and headache for individual taxpayers and small businesses, if not handled properly. It's very much reassuring to have a trusted accounting services Sorrento Valley to be right by your side, whenever you face an audit. Some reputed accounting services Sorrento Valley offer their premises for such audits and also provide a dedicated accountant to represent the interests of their clients. 
Check the level of service offered
If you are looking to have complete accounting & bookkeeping services, we would advise you to opt for a full-service accounting services Sorrento Valley. A full-service accounting firm will employ dedicated bookkeepers to handle your day-to-day transactions. 
Check if your accounting service firm would be available as and when you need them
   The availability of the accounting service pro is another thing you should check in advance. For some clients, it is sufficient to meet the accounting service pro once a year to file the annual taxes only. Some other clients may have frequent accounting questions related to their business, which need timely answers. Please ensure whether your accounting services Sorrento Valley would be available on call to answer your queries/concerns, as and when you need them, even after the completion of the customary filing period.
Type/volume of advice you require
Some accounting services Sorrento Valley simply compile necessary financial reports as requested by clients but, offer very little feedback voluntarily on other matters. Some other accounting services Sorrento Valley even offer additional advice on how to maintain financial records or on things like when to invest in equipment and so on. The type or volume of advice you will receive from accounting firms depends on their experience and knowledge. This is why you should always opt for reputed and experienced accounting firms.
You can have the most expensive accounting services Sorrento Valley by your side, but, if you are not comfortable working with them, you are not going to get the service you want. Therefore, if things do not quite work out or you feel intimidated during your preliminary discussion with an accounting firm, better to switch over to a different one. 
Paul Anderson, CPA, is a full-service tax preparation CPA firm that has made quite a name for offering quality solutions on tax preparation, bookkeeping and accounting services. If you are looking for tax preparation services San Diego, your search is over. For its prompt, timely and reliable services, M/S Paul Anderson has been able to get 5-star ratings in both Google and Yelp customer reviews. They are well-versed with the latest tax law changes and have devised a unique system to help you file your taxes in a quick and easy manner. Contact me today!